​August ​28 Bingo
Get your volunteer commitment for indoor soccer done early!
McLeod needs volunteers for 5-10pm ​(one commitment) and 5-midnight (two commitments) on August ​28​ at ​Castledowns Bingo.
Volunteers will be provided with ​a voucher ​(s) that can be used at fall registration to waive a volunteer commitment​(s)​. Please contact Sandy at ​ ​bingo@mcleodcommunityleague.ca.

​Free Community Movie Night
Friday August 22
Doors open at 5pm
First movie starts at 6:30
Admission is Free (Please bring a food bank donation)

Our first movie will be The Princess Bride


Join us for a fun time. Dress up as a princess or a pirate. We will have special activities, face painting, crafts and games starting at 5:30.
There will be a Princess and Pirate parade with prizes for those in costume. Everyone who dresses up will receive free tickets that can be redeemed for concession items.


Our Second Movie will be X-men Days of Future Past
Second movie start time will be approximately 8:30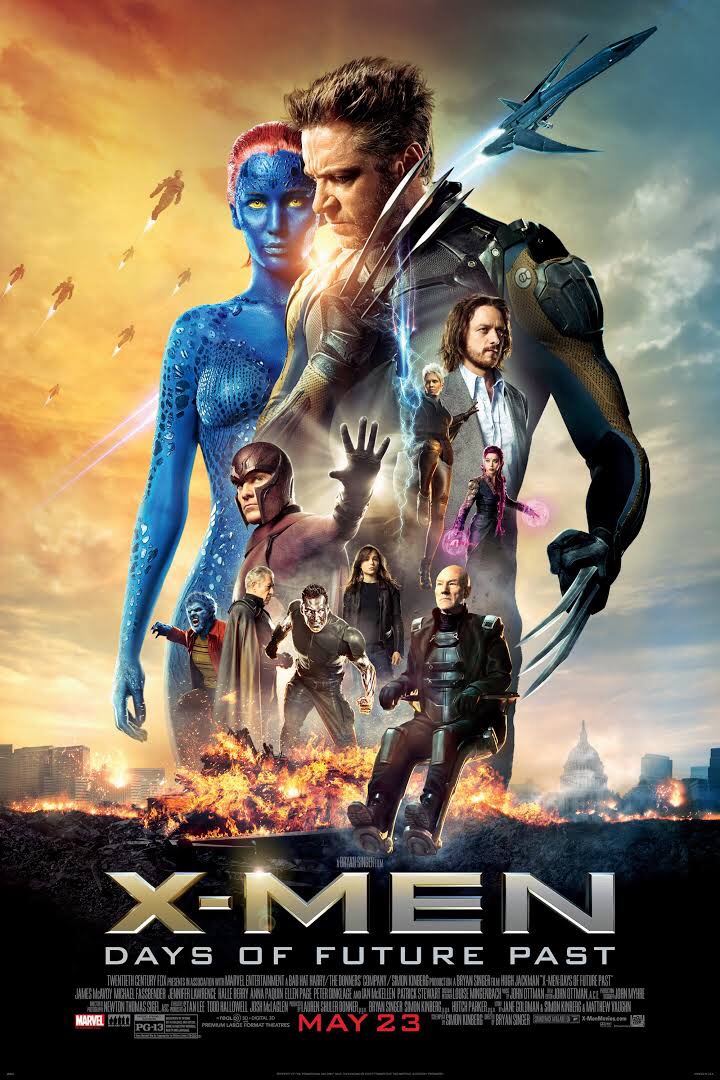 Concession will be selling hot dogs, hamburgers, cotton candy, popcorn, snow cones, beverages, and assorted treats.


We will have McLeod Community Memberships for sale at movie night. Get you membership and take advantage of great benefits:

Access to league sports activities and programs
Free outdoor skating at the McLeod Community rinks
10% Discounts at the Telus World of Science
Free community swimming times at City of Edmonton facilities

Londonderry Sundays 4:15 pm to 5:45 pm
Grand Trunk Sundays 4:15 pm to 5:45 pm
O'Leary Saturdays 4:00 pm to 6:00 pm

Voting rights at all league annual general meetings
Discounts on annual or multi-visit passes to City of Edmonton leisure centres
You'll also be supporting your community and it's future!
Everyone who shows their membership will receive free tickets to redeem at the concession.

Dry Land Training for Youth
18-29 Aug
Days:MWF Times:6-8pm
Hockey/Indoor Soccer Dry land Training

This is a two week camp going into tiering. Give your child the edge on fitness $60.00 for two weeks
Three days a week 2hr per session. This Hockey dry land will focus on the following:
Upper / lower body strength
Endurance, agility, speed, and power.
Click here to register
Volunteers Needed
Volunteers Needed for Bingo July 24 and August 9

Get your volunteer commitment for indoor soccer done early! McLeod needs volunteers for 5-10pm bingos on July 24 and August 9 at Kensington Bingo.

Volunteers will be provided with a voucher that can be used at fall registration to waive a volunteer commitment. Please contact Sandy at bingo@mcleodcommunityleague.ca.

McLeod Summer Basketball Program
This program will resume July 7 as the coordinator will be away. Sorry for any inconvenience.

For the first time ever, McLeod Community League is operating a summer basketball program. For this program, we have hired a full-time youth basketball co-ordinator. Thomas Jereniuk, our basketball coordinator, plays with the MacEwan University Griffins.
Thomas will be running programs focused on safe play and basketball skills for youth of all ages from Monday to Friday from 1:30pm to 8:30pm each weekday, weather dependent, from June 2nd to August 29th.

Highlights of the daily schedule include:

· 2:30 to 3:30 Supervised Play on both courts

· 3:30 to 4:30 Our East Court is reserved for girls only

· 4:30 to 5:30 Thomas will run drills on the West Court emphasizing basketball fundamentals

· 6:30 to 7:30 Thomas will run drills on the East Court emphasizing basketball fundamentals

There is no fee for participation. This is a drop-in program. Membership in McLeod Community League is encouraged, but not required. Basketballs are provided; no need to bring your own ball.

This program is funded in part by the Government of Canada's Canada Summer Jobs program. Kilkenny Community League is also generously providing funding to help ensure the success of this program.

McLeod First Annual Summer Garage Sale
Save the date of Saturday, August 16 because McLeod is hosting its first ever Summer Garage Sale! This will be a great time for community league members to rent a table for $25 and sell all those items you don't need.


If you live within the five communities that comprise McLeod Community League and do not have a membership, you can purchase one from Anita at membership@mcleodcommunityleague.ca.

Local businesses are also welcome to rent a table and we would welcome a discount for McLeod community league members who show their cards. There will be a concession and opportunities for hall viewing should you be interested in renting. There is no charge for admission but McLeod would appreciate a donation for the food bank.


Please contact Leanne at president@mcleodcommunityleague.ca if you are interested in renting a table or helping out.


City of Edmonton Summer Programs at McLeod
The free Greenshack program runs weekdays from July 2-August 22,
Locations:
McLeod
Mon to Fri from 10 am to 1:30 pm
Hollick Kenyon
Mon to Fri. 10 am to 1:30 pm
Matt Berry
Mon to Fri. 2:30 pm to 6 pm
Miller
Mon to Fri 2:30 pm to 6 pm

The program is drop-in and all kids are welcome to stop by. Please note that young children must be accompanied by a parent/caregiver as this is NOT a babysitting program.
Please remember to bring water, a hat and sunscreen. Washroom facilities and food/beverages are NOT available on-site.

Please go to the City of Edmonton's website to register for the following programs:

A Taste of Camp (July 21-25, 9am-4pm) $135
http://www.edmonton.ca/activities_parks_recreation/a-taste-of-a-camp.aspx
Do you want to come to camp, but don't know which theme to try? This camp is for you! You will get a taste of all sorts of camp fun. From cooking, dancing, outdoor adventures, arts, and sports, you will get the chance to discover what your favorite activity is in this 'theme a day' program. You will even get to end your camp adventure with a fun-filled field trip! Early drop-off and late pick-up are available.


Cooking For Tweens (July 28-August 1, 9-11:30am) $66
http://www.edmonton.ca/activities_parks_recreation/cooking-for-tweens.aspx


Here's the perfect opportunity to learn some basic cooking skills in a friendly and fun atmosphere. Meet new friends, play some games, exercise your creative side and create a personalized recipe book. Early drop-off and late pick-up are available.


McLeod is Starting a Collective Kitchen
Collective Kitchens are small groups of people who get together on a regular basis to plan and cook meals. The members share ideas and recipes. They learn and improve their basic cooking skills. This includes planning, shopping and preparing meals for themselves and their families. By cooking together and sharing food, time and money are saved. Meals can be frozen and used when money is tight and time is limited.
If you are interested in participating or in helping organize the collective kitchen please email programs@mcleodcommunityleague.ca.
We are looking at starting in September or October.
McLeod Walking Tours
Come join us for a walk and great conversation. Meet your neighbours while seeing some of the yards nominated for Communities in Bloom. Local historical spots and nature areas will also be included.
Please dress for the weather and walking. All ages welcome.
Monday, July 28 at 7 pm. Meet at Matt Berry Playground, 15950 – 59 A Avenue
Tuesday, July 29 at 7 pm. Meet at Hollick Kenyon Playground, behind Donald Massey School (5435-162 Ave)
Wednesday, July 30 at 7 pm. Meet at Miller Playground, 14903-50 Street
Thursday, July 31 at 7 pm Meet at McLeod Playground, by Hall at 14503-59 St.

For more information contact mattberry@mcleodcommunityleague.ca

Free Outdoor Swim for McLeod Members
This summer, for the first time in recent memory, McLeod Community League members will have access to free outdoor swimming at City of Edmonton pools. We encourage you to show your community league membership card to gain free access to City pools as follows:

Fred Broadstock Outdoor Pool:
May 17 to Sep 1: Sun, Mon, Tue, Wed: 5pm to 7pm

Oliver Outdoor Pool:
May 17 to Sep 1: Sun, Mon, Tue, Wed: 5pm to 7pm

Queen Elizabeth Outdoor Pool:
May 17 to Aug 24: Sun, Mon, Tue, Wed: 5pm to 7pm

Mill Creek Outdoor Pool:
May 17 to Sep 1: Sun, Mon, Tue, Wed, Thu, Fri, Sat: 7pm to 9pm

If you do not have a membership and wish to purchase one, you can do so by e-mail Anita at membership@mcleodcommunityleague.ca
Programs Starting in July
Baby Basics - 1st Friday of each Month - 1:30-3:00pm
Cost:Free with McLeod Community League Membership
Mama & baby program is designed for moms and babies aged 0-12 months looking to connect with other parents. Keepsake Baby Picasso crafts alternate with a local speaker series to make this a must for all new moms.
Register


Junior Chef - 10am-11:30am 2nd Friday of each month
Cost:Free with McLeod Community League Membership
Kids and parents get busy in the kitchen creating their own mini meals in our hands-on cooking program. Perfect for children ages 2-6 years old.
Register


Rhyme Rhythm and Read - 3rd Friday of each Month - 1:30-3:00
Cost:Free with McLeod Community League Membership
A literacy and music program just for babies! Story time is a keen focus along with an interactive circle time to get your baby smiling, clapping and enjoying time with other babies aged 0-12 months.
Register


Music & Movement - 10am-11am 4th Friday of each month
Cost:Free with McLeod Community League Membership
Bring your singing voices and musical vibes to music and movement where we sing, dance, play and learn to appreciate music together. All ages welcome.
Register


McLeod Community League Financials
2012 year end Financials
2013 year end Balance Sheet